John Bradshaw Picture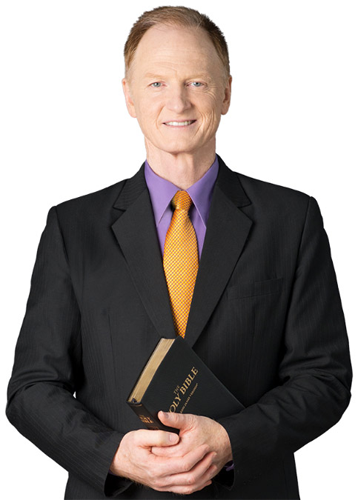 ABOUT THE PRESENTER
Pastor John Bradshaw's journey in professional media started as a career in broadcasting. He worked as a disc jockey in his home country of New Zealand on many of its top radio stations before shifting his focus in 1990.
Propelled by a desire to find Bible-based truth and a deeper Christian experience, John began working as a full-time evangelist. He married Melissa and after 12 years, and becoming the father of son Jacob and daughter Shannon, the family decided to put down roots. In the years that followed, John served as pastor in Lexington, Kentucky, and College Place, Washington.
In January 2011, John became It Is Written's new speaker/director. In his two decades of ministry, John has held more than 100 evangelistic series. His series have spanned 6 continents and impacted thousands of lives in hundreds of cities.
From working internationally on evangelistic projects, to speaking at conferences and events, to authoring books, to working at home base in Chattanooga, Tennessee, John continues to energetically lead the It Is Written ministry team and impact the world for Christ and His soon return.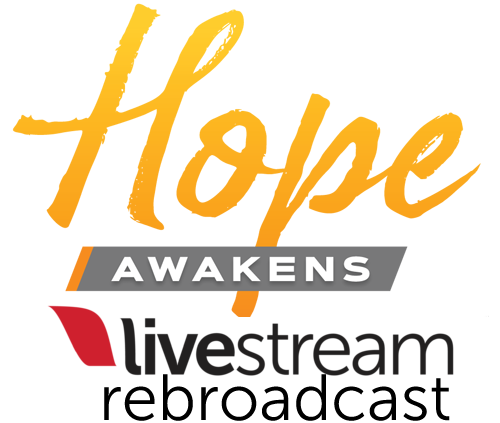 Ancient predictions speak to the future of the world. Today we see chaos, but what about tomorrow?
Are you looking for answers?

Where are we in earth's history?

Are there prophetic messages meant for people today?

Why do so many think we are witnessing the prophecies of Revelation?

Is America talked about in the Bible?
Hope Awakens will explore these and other crucial questions.
Episode 1
Diseases, natural disasters, violence, and conflicts rage around the world. What are they telling us? And how can we find hope in their midst?
Episode 2
When your regular routine has been upended and tomorrow's plans are anything but certain, how can you know with certainty what the future holds?
Episode 3
Sometimes unseen things can dramatically change your life. Who or what is behind the chaos in the world today?
Episode 4
Heroes often emerge in times of greatest need. Meet a group of heroes in earth's darkest hour.
Episode 5
Everyone knows what failure feels like. But how do you recover and turn that failure into a spectacular victory?
Episode 6
In a time when the entire world is searching for a cure, God provides a remedy for all sickness, sin and suffering.
Episode 7
An ancient secret, a gift, and the offer of rest and hope to humanity.
Episode 8
What does trust look like? And what does it look like to trust in God?
Episode 9
There's a lot of mystery about what waits for us beyond this life. What is on the other side of life in this world? Find out in "Beyond the Light," as some of life's most important questions are answered.
Episode 10
The world knows a lot more now about isolation than ever before. Yet there's coming a time when the entire planet will be under lock down.
Episode 11
A world without fear seems impossible to imagine. But one day there will be no more fear or sadness or death.
Episode 12
Everyone has wanted to start over again. In school, at work, in relationships, or in life itself.
Episode 13
Recent events have shown us just how fragile life can be. Approach the challenging days of the future with confidence.
Episode 14
Big changes are taking place behind the scenes. See how they affect society in days to come, in "The Next Superpower."
Episode 15
Ancient prophecies reveal a time when the world chooses its ultimate destiny. How many will stand on the side of God?
Episode 16
Predictions made long ago come into stark focus in earth's last days. The book of Revelation offers hope in a time of confusion.
Episode 17
Everyone wants to feel safe. And God has a plan to offer the world a spiritual haven in the days before the return of Jesus.
Episode 18
Jesus came to save the entire world. While not everyone will accept his invitation, there's still time left to have assurance and confidence.
Episode 19
It has been said that the best is yet to come. That's especially true when it comes to matters of faith. Find out what God has in store for you!
Episode 20
In this presentation, Pastor John Bradshaw shares the story of how he came to a life of faith in Jesus. God touched the heart of this former radio broadcaster, and gave him something new to talk about!